Graduating from college or high school is a significant achievement that deserves to be celebrated. And what better way to commemorate this special occasion than with a unique and personalized gift? Custom shirts and jackets are a fantastic option that any grad will appreciate. You can also get Custom Accessories such as tote bags and water bottles that they can take with them on their next great adventure. In this post we will discuss great custom graduation gift ideas.
Why Custom Graduations gifts are the best idea.
Custom clothing is a thoughtful and unique gift that can make any occasion extra special. Here are some of the benefits of giving custom shirts and jackets to your grad.
Personalized touch: Custom clothing is a personalized gift that shows your grad that you put thought and effort into their present. With a custom shirt or jacket, you can include their name, graduation year, or any other design that reflects their personality and style.
Unique design: With custom clothing, you can create a unique design that your grad won't find anywhere else. This makes for a truly one-of-a-kind gift that they'll cherish for years to come.
High-quality materials: Custom clothing is typically made with high-quality materials, which means it will last longer than a standard t-shirt or jacket. This is especially important for grads who are starting a new chapter in their life and want to look and feel their best.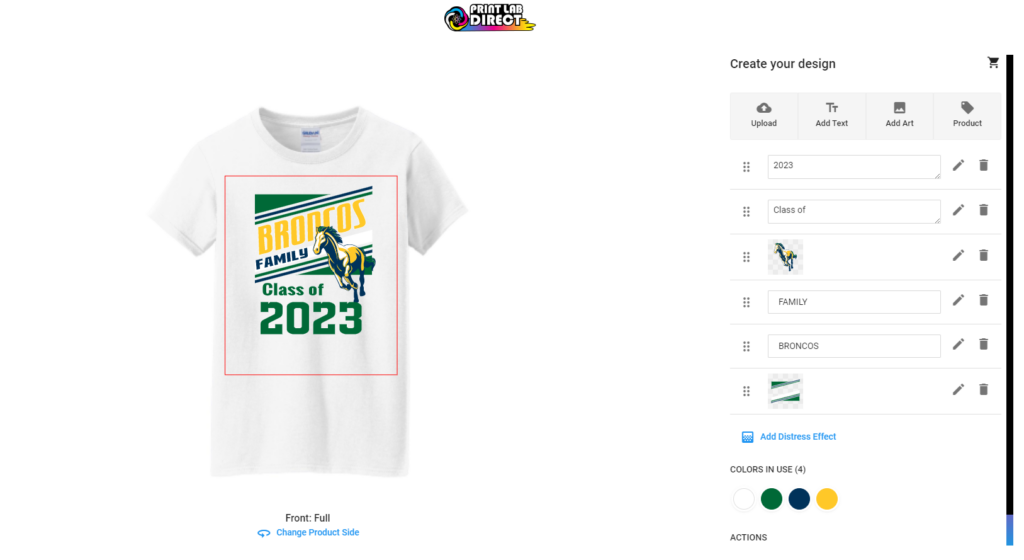 How to Choose the Perfect Custom Shirt or Jacket for Your Grad.
When choosing a custom shirt or jacket for your grad, there are a few things to keep in mind. Here are some tips to help you make the perfect choice:
Consider the occasion: Think about the occasion your grad will be wearing the shirt or jacket to. If it's for a graduation ceremony or formal event, you may want to choose a more dressy option. If it's for everyday wear, a more casual style may be appropriate.
Choose a design that reflects their personality: The design of the shirt or jacket should reflect your grad's personality and style. Consider their favorite colors, hobbies, and interests when selecting a design.
Focus on quality: When it comes to custom clothing, quality is key. Look for a reputable company that uses high-quality materials and offers a variety of customization options.
Pay attention to sizing: Make sure you have accurate measurements for your grad before ordering a custom shirt or jacket. This will ensure that the item fits well and looks great.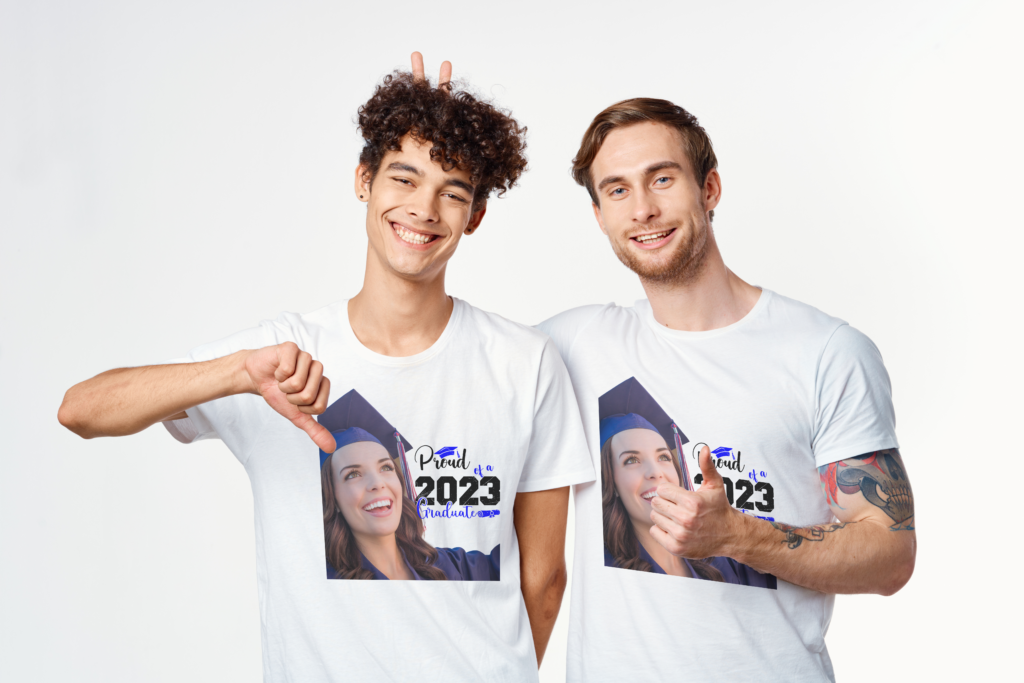 Stand out in the Stands.
You don't have to limit yourself to just gifts! Go all out and celebrate your graduate in style! Make sure everyone knows how proud you while you are cheering from the stands. Add the image of your grad on a shirt or jacket and let everyone know who it is you came to cheer for. Print lab Direct can get you your grad on a shirt with our DTG full color print technology. Whether you want a simple design or their face on a shirt, we can guaranty great quality prints.
Conclusion:
In conclusion, custom shirts and jackets are a unique and personalized gift that any grad will love. They offer a thoughtful touch that shows your grad how much you care and provide a lasting memory of their special day. When choosing a custom shirt or jacket, consider the occasion, your grad's personality, and the quality of materials. Whether you choose to order online, visit a local boutique, or work with a printing shop, the options for customization are endless. No matter which routes you choose, your grad will appreciate the thought and effort put into their one-of-a-kind gift. So why not make their graduation even more special with a custom apparel and accessories?